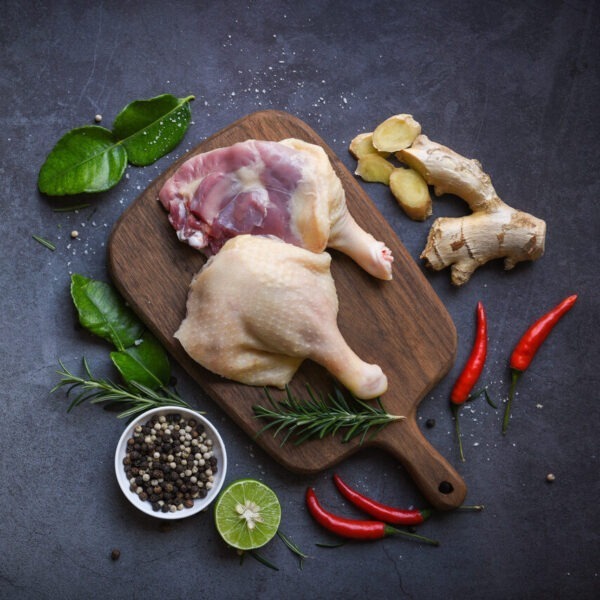 Duck Whole Legs (2pcs)
These ducks are a unique cross-breed that results in higher percentage of fat, which as we all know, is an assurance for the best results for roasts.
The ducks are fed with natural grain and raised in a calm, cage-free environment with music piped in to ensure a relaxed duck for tender results. The outcome? Succulent ducks that aren't at all gamey.
Halal-certified by the Islamic Foundation of Ireland. Frozen (fresh/raw) for preservation of quality.
Comes in a pair at 230g to 270g each.
The Meatery promise:
All our meats are sourced from reputable farms with ethical farming practices and contain no antibiotics, GMO or growth hormones. Halal-certified.